Interesting (hopefully) information about me
My Metaphysical Journey
How it began to the present
My love for metaphysics has always been present. I've read articles online, watched YouTube videos, and pretty much did whatever I could do to learn more about the varying topics. I tried to meditate before and I could never quite get it. My mind would race and I would think about all the things I needed to do and then just get annoyed and give up.
Back in 2007, I was looking for something but was unsure of what that something was. I just knew I needed to do something different! I was frustrated with my job, and it started to spill into my personal life. I'm usually a happy-go-lucky person but I was in a rut and just couldn't pull myself out of it. In an effort to cheer me up my sweet husband bought me a gift certificate to the massage company next door to where I worked named Destress Express (www.destressexpress.com) and it literally changed my life. How did a massage change my life, you may ask … well, let me tell you. Actually, anyone that is really stressed out will tell you that a good massage makes all the difference. It relaxes you, releases stress and according to the Mayo Clinic "it often produces feelings of caring, comfort, and connection." I can see that.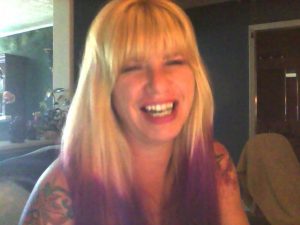 But beyond all of the obvious benefits that a massage offers, I had a more serendipitous experience. My massage therapist, Michelle and I had a conversation regarding her education from Cayce/Reilly the School of Massage. This is located at the Edgar Cayce Association for Research and Enlightenment in Virginia Beach, Virginia. I had always wanted to check it out but never made it there. During this conversation, Michelle asked if I meditated. I explained to her my frustrations with it and said to her what many people have said to me, "I can't meditate. I can't turn off my brain long enough." The meditation topic sparked our conversation towards other metaphysical ideas and my interest in metaphysics was renewed. I went straight home and started doing research on metaphysics which lead me to the University of Metaphysical Sciences (www.umsonline.org). They had a "free resources" page with free mp3's, videos, affirmations and reading material. It was one of their free guided meditations that started me on this path.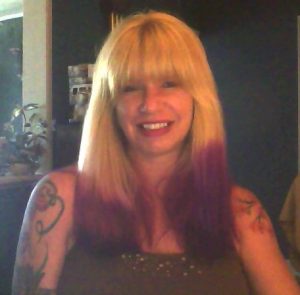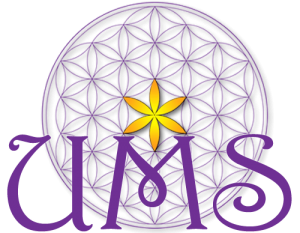 I tried all of the free meditations, looked at all the videos, and perused the site at length and in detail. I was so impressed by the classes and really liked the overall message. "Be the love you seek." When I saw they had a payment plan I spoke with my husband that night and started taking courses online the next day. I really can't say enough good things about UMS. And to think all this started because of a massage.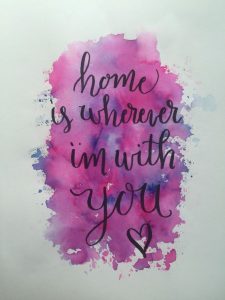 My Family
My husband – My partner in crime, I mean in life, I mean in our business!
---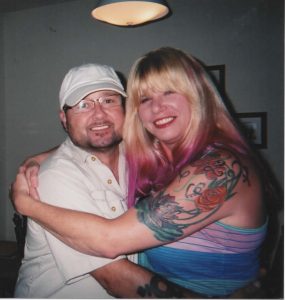 We opened our business Professional Sewer and Drain in 2011 but in 2019 we changed our name to Buchanan Plumbing and Leak Detection because people kept asking us if we "did plumbing?" I think the word "sewer" confused people. BJ is a Master Plumber and I like to joke that I'm the Boss since I do all the work. He's got the easy part, he just takes care of the plumbing work.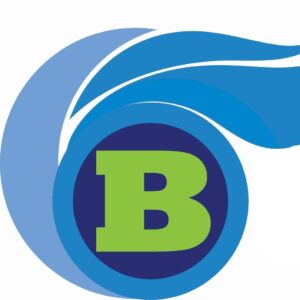 Our Beautiful Children and Grandchildren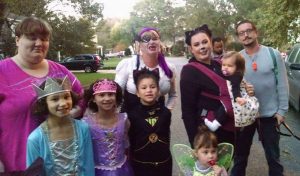 Family is really important to our, well, family. The word "blessed" is used a lot in modern-day society. It seems to be used more in passing to someone than an adjective. "Have a blessed day." "Be blessed." I'm sure people mean it when they say it at the time, but sometimes it gets used so frequently that the meaning becomes watered down just by its repetitive use. But when I think of our family, "blessed" is the only one word that sums it up for me. We are so fortunate to have both of our kids and all of the grandkids close by. Our son's name is Brandon and he and his beautiful wife Frances live three doors down. (Yes you heard me right, 3 doors down. For the record, they were like 9 houses down the road and then by the grace of my lucky stars I got them even closer.) You can check out Frances' Instagram account http://instagram.com/somammafran/. They have 3 beautiful daughters. A set of identical twin girls, Olivia and Sophia now aged 3 and Emma who is a year old and has a totally independent personality all her own.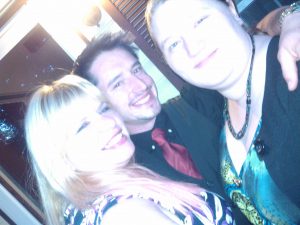 We also have a daughter, Briana who lives with her beautiful husband and three daughters about two blocks over. (I'm working on getting her on the same street. Watch out Huber Road!) She and her husband Neko also have three gorgeous daughters although older. The original granddaughter Ama (aka Molly) is 9 and her identical twin sisters Phoebe and Chloe are 7.
I know what you're thinking . . . two sets of identical twin girls on each my son's side and my daughter's side! That's unbelievable! I know right! It's as awesome as it sounds. I revel in my roll of Grammie (which I excel at, of course!)
All of 6 of these precocious girls have their own distinct personalities and preferences and it's been a complete joy deciphering them.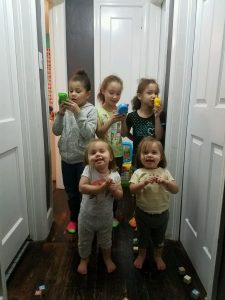 My Four-Legged Family
Not all Family members walk on two legs
My husband and I are huge animal lovers. We've always tried to help out animals but haven't been able to have them at times. As soon as we bought our house we started saving animals including our dogs, cats and fostering other animals as well. In fact, we bought our house because of the backyard. It's very hard to find a property that has a big backyard but we did and we started to fill up that backyard as soon as we could with plenty of dogs.
When I first designed this page we had 4 really lovable and sweets dogs and 1 irritable cat. There has been a lot of loss in this last year and a half but also a new rescue named Leo. He joined the Buchanan brood in August 2019. He is a Siberian Husky/German Shepard mix and full of energy.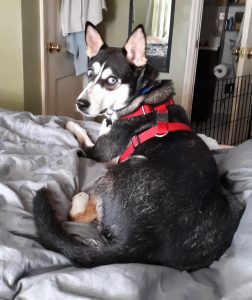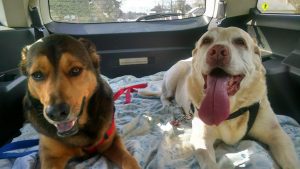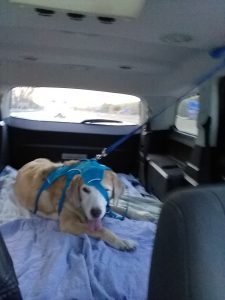 And then there's Zeke!
Bailey is our latest rescue. She was supposed to be a foster but my husband fell in love with her and who could blame him? Unfortunately, she passed away in January 2019. She was so full of love and kisses and is greatly missed!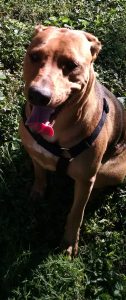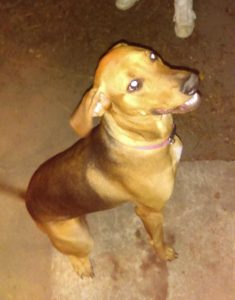 And last, but not least, the oldest of them all, Sammy. A really cute, really ornery black cat that we've had since we moved into our new house 14 years ago; who apparently, would rather sleep in the Christmas ornaments box than all of the beds that we've bought him over the years. (Mr. Sammy passed away in 2018. It was a very hard year!)