BACHELOR PROJECT FOR DEGREE REQUIREMENT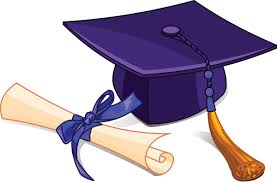 As a requirement to receive my Bachelor's Degree from the University of Metaphysical Sciences, I needed to do a Bachelor Project. As "compendium" is a collection of detailed information I decided to name my project "A Compendium of Metaphysics". I came across it the other day and decided to post it in a couple of different posts because it had examples of my friends and families experiences with metaphysical topics. As it is seven (7) pages I decided to break it up into three (3) different posts. I would love to receive any comments regarding this as I was very proud of the way it turned out when I wrote it five (5) years ago.
At first, when broached with the prospect of having to do a creative project, I was a little stumped. I'm not a painter or singer and I was unsure of what to do. So, like many times in my life when I was unsure and needed guidance, I turned to my friends. I asked them if they had any ideas for me or any stories for me to do for my project. The response was fantastic. As it turned out, many had had experiences of faith with messengers or have felt enlightened and in touch with God. Unfortunately, not all of the stories were able to be used due to the length of the paper constraints. Below are their stories, for the most part, in their own words although not verbatim due to grammar and length of stories. This is a collection of subjects concerning only a few of the many topics covered by the broad spectrum of "Metaphysics."
GOD
Most of us have been fortunate enough to have felt the presence of God (or a higher entity) at some point in our lives. Whether we are convinced it was "God" or "Budda" or something or someone else, these feelings are intense and unmistakable. Here is one story of feeling the presence of God and being enlightened, if only for the moment.
21 years ago, 6 months after my daughter was born, I received a call from my doctor's office. The doctor said I had to re-check my Pap Smear because of some suspicious cells that he found. A week after having the second Pap Smear, my doctor called me into his office. He was in tears. He told me that I had 4+ cervical cancer. We discussed options like a procedure to scoop out the cells or a hysterectomy but all I could think of was "why is he crying so much?"
I left the office in a fog-in my own world-numb and depressed. I went back to work and kept to myself. Everyone around me was bitching about their petty problems and all I could think of was "I have 4+ Cervical Cancer!"
Three or four days later, still incredibly numb, I came home from work late and everyone was asleep. I felt I needed to pray. I went into a spare room and lay on the floor. I began to pray to God but I was also bargaining with him. "Please God, let me see my daughter grow up and I'll do anything I need to do." Finally, feeling great despair, I decided this was just too big for me. I decided to give it to God and I told him, it's all yours. Do with it what you will. It was at that point that I felt peace and a great relief.
Later, as I was getting dressed, I heard a voice behind me. I thought it was my ex-husband so I turned around but no one was there. The voice said, "It's going to be okay."
I truly believe this was God telling me it's going to be alright. And within the next two to three years due to many surgical procedures, the cancer was gone and I was truly okay. I believe God spoke to me that day.
EXISTENCE AFTER DEATH
When family and/or friends pass away, it is a very difficult time in our lives. We miss them and wish we could see them, just one more time. Sometimes, we feel their presence and know they are watching over us. Here are a couple of stories that show just that happening.
My dad died when I was 19 years old. Three days later at around 2:00 a.m. in the morning I was reading a book in my bedroom when my door opens up and it's my Dad. He comes walking in and says, "Put the book down and go to sleep." Astonished, I told my mom about it but she wasn't surprised. She told me that he visited her also. She was smoking a cigarette and fell asleep in bed at around 2:30 in the morning. She said he woke her up and told her to put the cigarette out and by doing so, saved her life. She told me that when she comes back to see me after she passed, she wouldn't scare me.
My mother died when I was about 27 years old. About three days after her death, my sister wanted me to come home, which I did. When I fell asleep I dreamt of my mom. She said, "I told you I wouldn't scare you. Let's go to our favorite restaurant and visit relatives." We went to the pastry shop and it was like we were really there. I slept for 13 hours during this dream. I woke up and burped Chinese food which is what I had in my dream, but not in real life. When I told my sister about the dream, she told me she had the exact same dream, with the same places and when she woke up, she too had burped Chinese food. I believe we truly went on a trip with my mom that night.
MESSENGERS
Angels are everywhere in today's culture. We see Angel pins and Angel posters in our stores. Greeting cards have beautiful depictions of winged beings with loving faces. They are in books and stories and even on TV. Do Angels really exist? I believe they do. I believe that we have our own Guardian Angels that guide us through life and help us through difficult times or through difficult decisions we have to make. I believe these Angels sometimes come to us in the form of Messengers. Here is an example of one of those visits.
During this period of time, my mom's health was uncertain and she and I had shared a lot of Gnostic beliefs. One day she had shared with me that she felt that God was not listening to her any longer and she felt like giving up. I sat with mom for several hours sharing my beliefs and asked her to pray to Azna (Mother God) for assistance. Mom didn't really believe in a Mother God but I asked her, "what harm could it do if you're feeling alone?" She said that she'd consider doing so and went to bed. The next morning was her scheduled Chemo day and usually, we went to the Chesapeake Office but this day we had to go down to the Virginia Beach office. When mom came out of her room I noticed that she was wearing the same red sweater that she had worn the previous day and I asked her why. She said that she wasn't sure why but something told her to wear it. We left and drove to the beach office. As usual, I went back into the treatment room with her while she was receiving her chemo but after sitting there with my back hurting I decided to go wait in the car.
I was relaxing in the Yukon when I had this feeling that I needed to go back inside with Mom. When I walked in the treatment room the look on my mom's face actually frightened me and I called the nurse over. I asked the nurse what was going on and she (Rubie) said everything was okay and she would let my mother explain. I looked at my mom and noticed that she was holding a slip of paper in her hand. Mom said that she was reading her book when this man showed up next to her, bent down and gave her this piece of paper. He told her that he turned around and came to the Beach office looking for the lady in the red sweater and then he left. Mom called out to the other 20 or so ladies in the treatment room and asked them if they saw the man. She asked the ladies sitting on both sides of her and nobody saw the man. I asked Rubie if mom was having side effects of the new drugs and she just laughed at me. Rubie said that she believed that mom had a visitor. Mom and I talked and she told me that she had prayed to Azna asking why/if God was abandoning her because she felt so alone and full of fear. I went and got a bible and we looked up what the man had written down on the paper. Written on the paper was "Psalms 27." Simply put that Psalms passage told her that "I have not forsaken you, I am with you". Mom and I both broke out in tears for I truly believe that a messenger was sent to my mother on that day. The peace that she felt and shared with me overwhelms me even to this day.